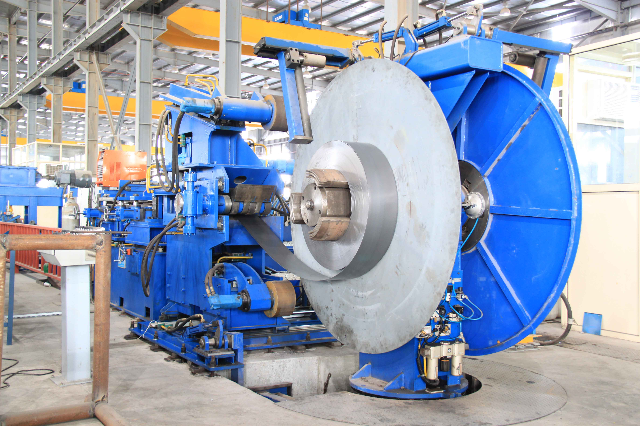 Automated Coil Feed and Strip Butt Welding
To complement our automated mills, FD has developed semi-automated and fully automated coil feed and strip butt welders.  These machines are extremely efficient and increase safety when handling strip as large as 78 inches wide and 1 inch thick.
The coil feeder un-bands the strip and automatically feeds it through a coil leveler to a sheer press.  After the incoming strip is sheered, it is aligned with the tail of the previous coil and a robotic TIG welder welds the two together.
The functionality of the machines is identical, however, the controls are different.  The semi-automated machine is operated using push button controls located near the coil feed unit.  The fully automated machine is operated by the mill operator using a touch screen located at the mills control station.  This allows an operator to be removed from the entry section of the mill, reducing labor costs.
For additional automation to complete your Tube or Pipe Mill, please see our Automated Bundling Machine.